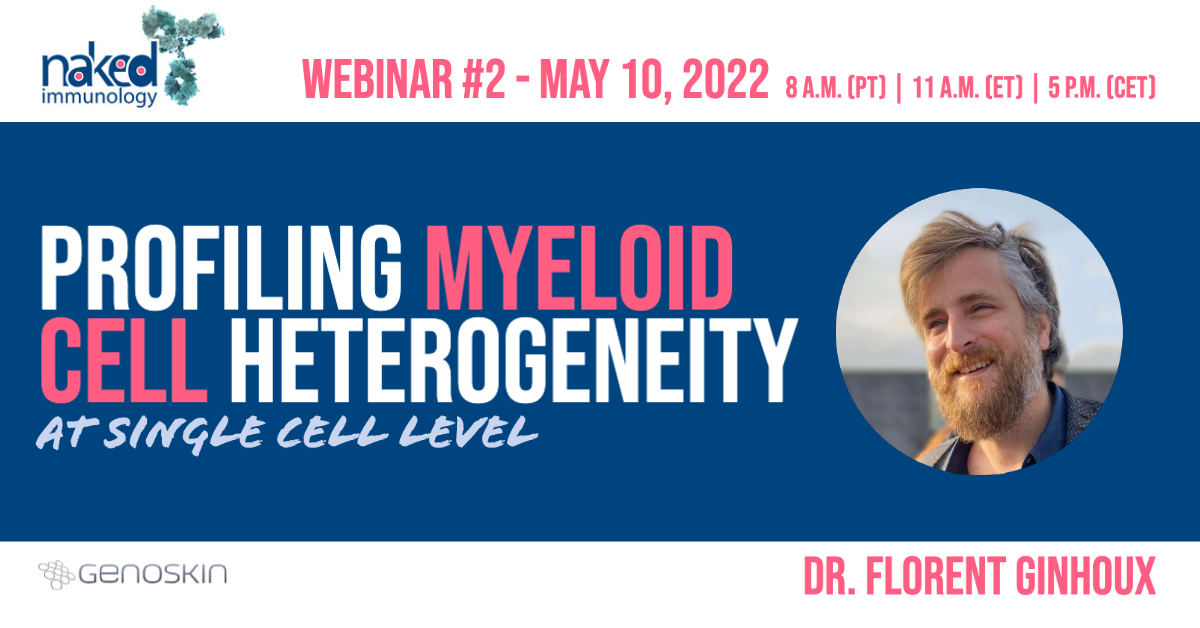 Welcome back to the Naked Immunology Webinar Series!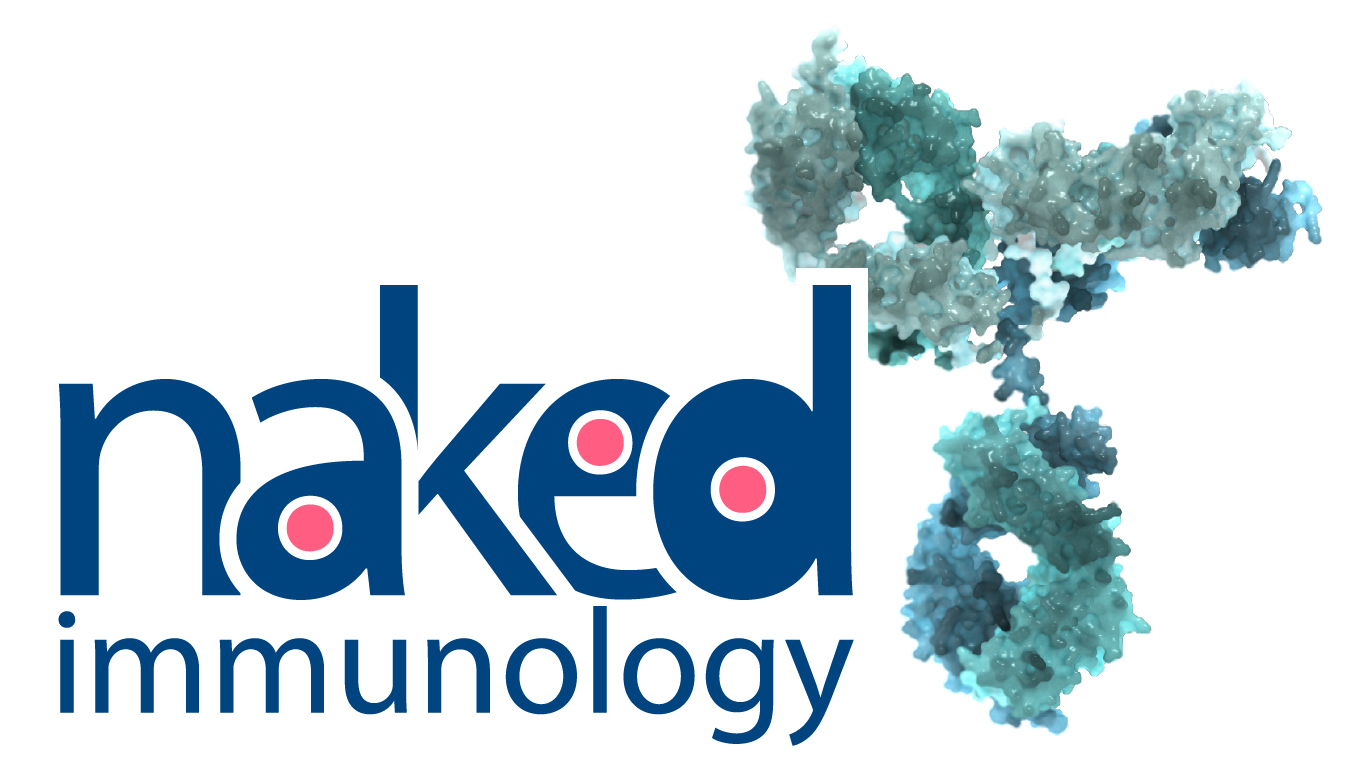 Immunology is a broad subject moving fast. The Naked Immunology webinar series is here to help you stay up-to-date, with real science from expert speakers with a proven track record in the field. Join us on this journey into immunology and discover how recent trends can lead to better and safer drug development.
Top-level science through the eyes of an expert
The second webinar in the Naked Immunology series takes place on May 10, 2022 at 8 a.m. (PST), 11 a.m. (EST), 5 p.m. (CET). The webinar is open to English-speaking participants with a solid scientific background. Featured speaker is Highly Cited Researcher and immunology expert, Dr. Florent Ginhoux.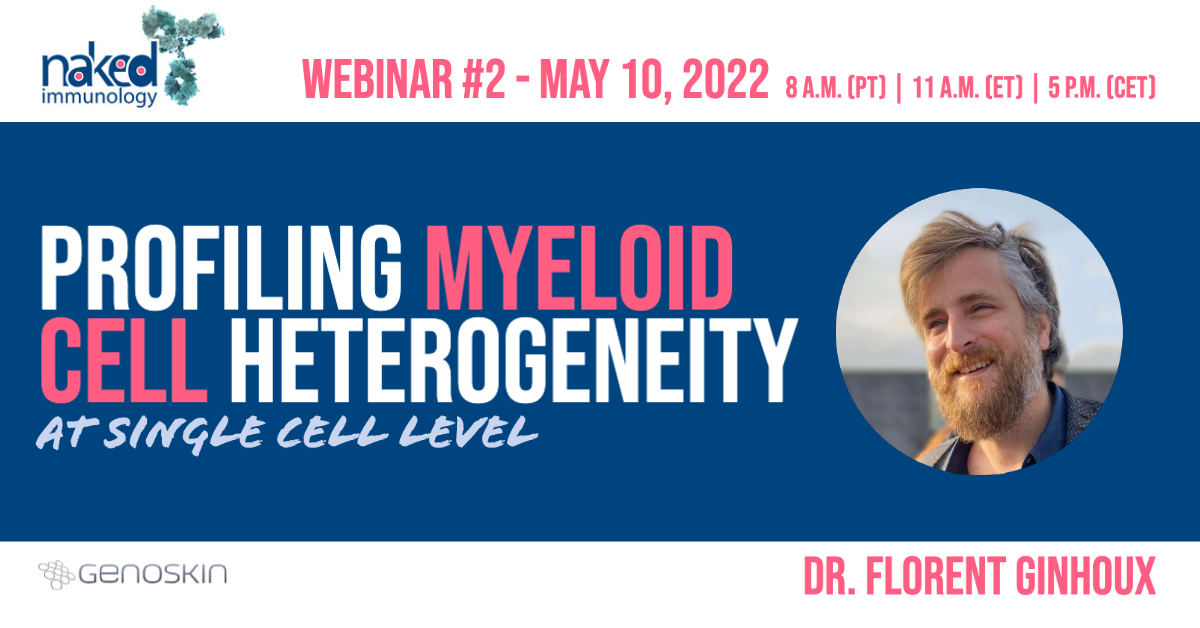 Myeloid cells are key players when it comes to immunity! Understanding their differentiation pathway and how their activation status can modulate the development of pathological features in a broad range of inflammatory diseases is crucial to finding new therapeutic targets for drug development.
Lately, next generation transcriptomic analyses, such as single cell RNAseq coupled with bioinformatics, have allowed scientists to understand how myeloid cells (e.g., dendritic cells) can be primed to modulate T cell activation in atopic dermatitis and psoriasis. These data can also be used to recreate the full immune cell landscape in the skin. Learn more in this exciting new webinar!
REGISTER NOW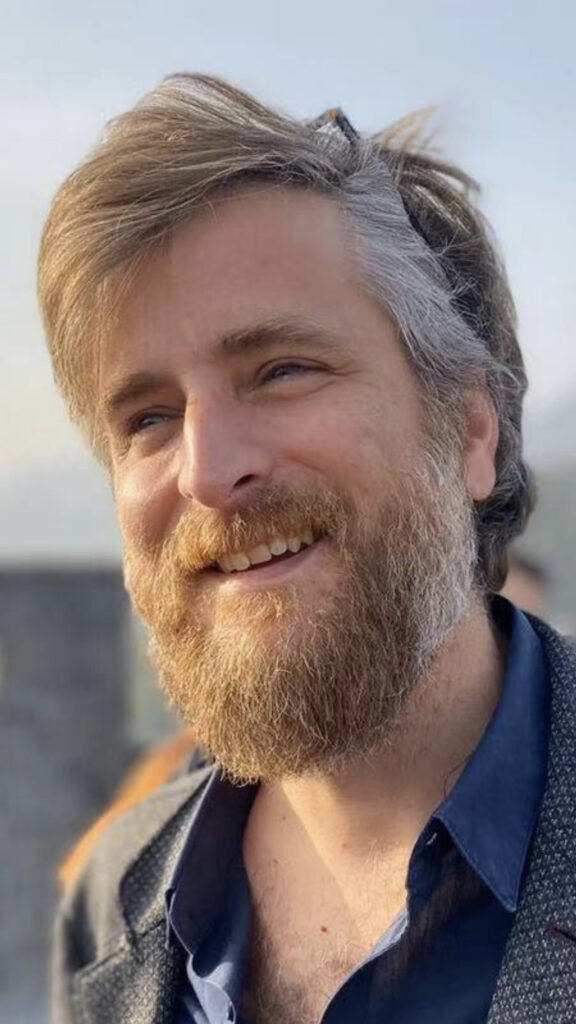 Dr. Florent Ginhoux is Laboratory Director at the Gustave Roussy Institute (France) and Senior Principal Investigator in the ASTAR Singapore Immunology Network. He has been a Highly Cited Researcher by Web of Science™, the world's most trusted publisher-independent global citation database, since 2016.
Dr. Ginhoux obtained his PhD in Immunology from the Pierre et Marie Curie VI University (France) and his post-doctorate degree at Mount Sinai School of Medicine in Dr. Miriam Merad Laboratory (NY, USA). He studied the ontogeny and homeostasis of cutaneous dendritic cell populations, with a strong focus on Langerhans cells and microglia.
He has also been an Adjunct Visiting Associate Professor at the Shanghai Immunology Institute of the Jiao Tong University in Shanghai, China since 2015 as well as an Adjunct Associate Professor in the Translational Immunology Institute of SingHealth and Duke NUS in Singapore since 2018.
Don't miss out & register now!
Please note that registration is required and that the number of participants is limited. You can register via the button below to receive your participation link.
REGISTER NOW
Watch the replay of the 1st Naked Immunology Webinar
Comments are closed.