HypoSkin®
THE FIRST SKIN MODEL TO INJECT IN HUMAN OUTSIDE OF AN ACTUAL PATIENT.
SUBCUTANEOUS INJECTIONS MODEL
Currently, HypoSkin® is the only alternative to animal testing for subcutaneous injections.
INJECTABLE REAL HUMAN SKIN
The HypoSkin® model contains all three layers of human skin for predictive studies.
LIVE HUMAN SKIN RESPONSE
Genoskin's patented matrix and culture medium keep the skin model alive for 7+ days.
ADAPTED TO YOUR NEEDS
HypoSkin® is available in different formats and can be used for subcutaneous and topical applications.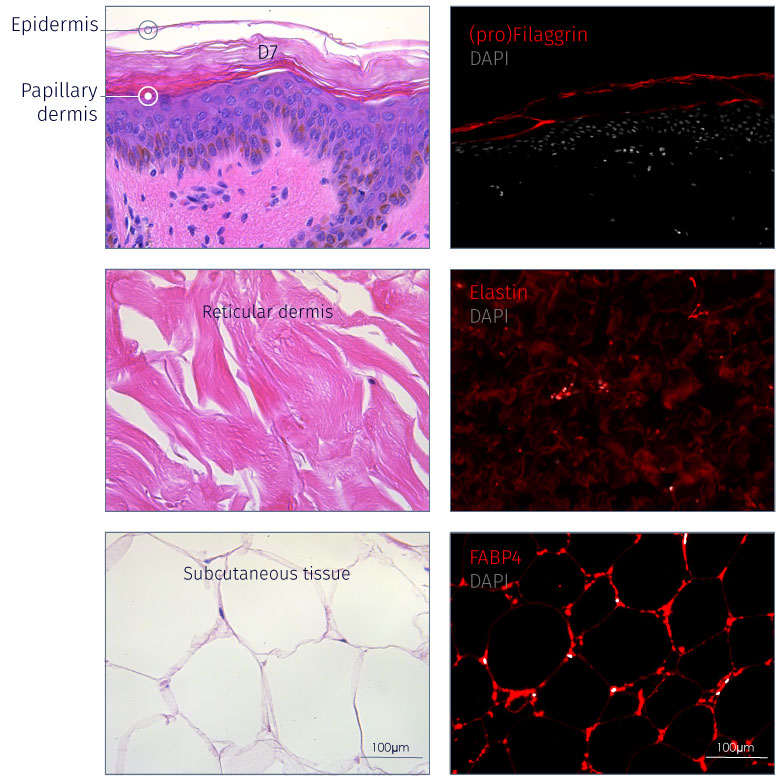 HypoSkin: The answer to the challenge of subcutaneously administered therapeutics development.
The current lack of research tools to study injections in humans makes development of such therapeutic molecules very challenging, especially when animal testing is the only option for companies as they are not providing enough reliable and translationable data.
Hyposkin®, and all of Genoskin's platforms using its technology, will support your drug development by delivering relevant and accurate data in immuno-toxicity, efficacy or metabolism field.
HypoSkin®
A fully immunocompetent living skin model.
Therefore it can be used to assess immunotoxicity such as injection site reaction and efficacy such as T-cell mediated inflammation or vaccines immunogenicity.
Hypo-InflammaSkin: a psoriasis model to study subcutaneous injections of anti-inflammatory biologics
a proof-of-concept case study
The HypoSkin technology was combined with the InflammaSkin model to evaluate the efficacy of subcutaneous psoriasis biologics adalimumab.
Read more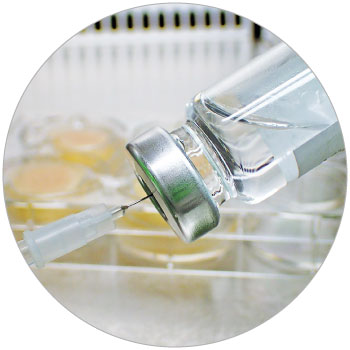 HypoSkin® comes in different sizes to meet any subcutaneous injections need.
HypoSkin® comes in a standardized 10 mm thickness to assess skin response to subcutaneous injections and topical or systemic administration.